Choosing the Best Material for Your Shower Wall
There are many different materials you can use for your shower walls and each one has its own unique characteristics. From ceramic and porcelain tiles to fibreglass and acrylic, the material you choose will have a major impact on the overall look and feel of your bathroom. This makes it extremely important to select the right material that best fits your tastes and preferences.
Before you decide on one, make sure to understand how each material will fit in your bathroom in terms of design, cost, installation, and maintenance.
Ceramic and porcelain tiles
If you want to customise your shower walls the exact way you want it, then ceramic and porcelain tiles are your best choice. These tiles come in a multitude of sizes, colours, and textures that make for a truly unique design. Neutral colours are also available for those who are looking for a simpler, toned-down aesthetic.
Tiles bring forth a classic and upscale look which easily elevates the appeal of any bathroom. Although they're more expensive compared to other shower wall options, ceramic and porcelain tiles are highly resistant to water and stains. Do keep in mind that ceramic and porcelain are two different materials with the latter being denser and more water-resistant.
Tiling a shower wall can be a difficult task. To ensure a clean and consistent look, make sure to hire a reputable tile installer for the job.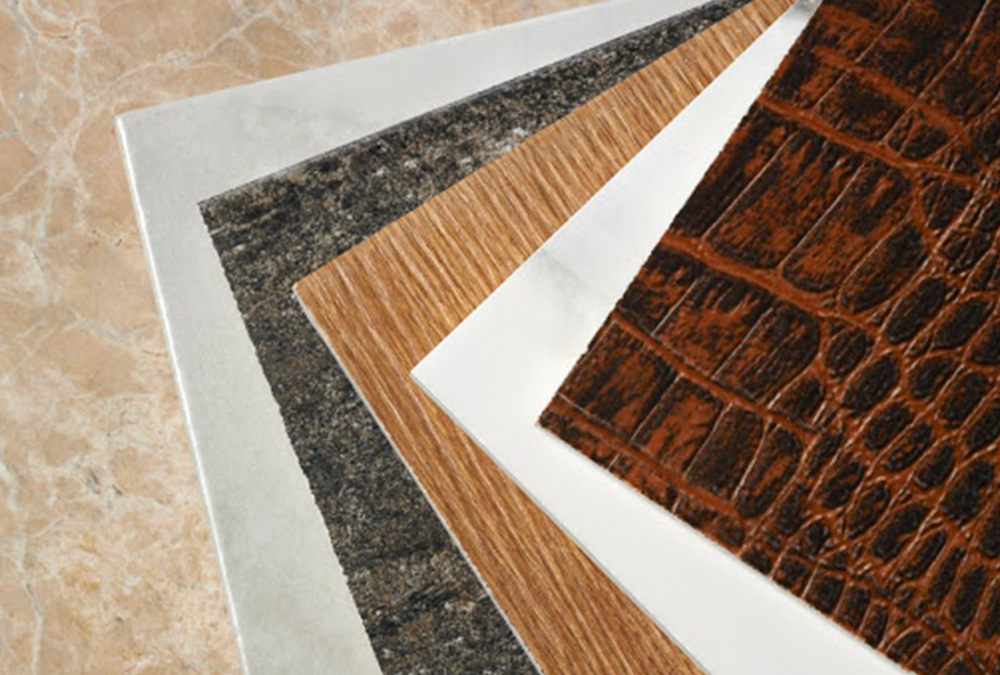 Fibreglass and acrylic
Nowadays, people buy prefabricated fibreglass and acrylic units for their shower. These materials are efficient and budget-friendly which explains their popularity. Fibreglass and acrylic units are moulded in a factory and are ready to install right after purchase. This makes installation a breeze as opposed to tiles which can take days to finish.
There are several different prefab units available and these are:
Multi-part shower kit – This kit features a set of components that are assembled to make a smooth, watertight interior for your shower. Things such as the bathtub, door, and shower wall units come with the package and are fairly easy to install for any DIY enthusiast.
Wall kit – A standard wall kit features the shower wall pieces only. This is perfect if you already have bathroom fixtures in place.
One-part unit – A one-part unit comes complete with all of the fixtures you need. The unit has fewer joints compared to the aforementioned shower kits but is quite bulky and can be difficult to transport. Installing a one-part unit is quite challenging and is best left at the hands of professional installers.
Fibreglass and acrylic units provide a minimalist feel to your bathroom. They look modern and appealing especially when you go with the white colour. If you want a better match for your bathroom's interior, you can have the units painted for a more consistent look.
Stone tiles
Stone tiles give off a luxurious appeal that no other materials can match. Whether you're going for a rustic look or a contemporary aesthetic, stone tiles add a touch of sophistication to your bathroom walls. As a product of nature, every section of the stone tile has its own unique colour and pattern. This goes well with showers that feature natural materials like brass.
Stone tiles are available in both matte and glossy finishes. You can even choose your desired texture to further customise your shower walls. Rough stone tiles add visual interest to a bathroom while smooth stone tiles create a sleek, modern look.
One thing to keep in mind with stone tiles is that they're more porous than ceramic or porcelain tiles, meaning they absorb moisture, dirt, and grime easily. Routine maintenance such as cleaning and applying a sealant every two years will help keep stone tiles looking marvellous for years to come.
Like with other tiles, installing stone tiles is quite challenging. We suggest letting a professional install these on your shower walls for a clean and consistent tiling job.
Glass tiles
While glass tiles are an uncommon choice for shower walls, they do have a couple of advantages. The selection of sizes and colours are just as wide as a stone and ceramic tiles. Because glass reflects light, it makes your bathroom look more spacious. Glass tiles are easy to keep clean, and maintenance is a breeze.
The reason why glass tiles aren't used in shower walls that often is because it's bad at hiding imperfections like scuffs, scratches, and stains. It can sometimes feel slippery as well which is not good when the shower walls are used for support.
Glass tile costs more than ceramic or porcelain and the installation is quite difficult. If you want to use glass tiles on your shower, use them as accent pieces as this will help minimise the cost and maximise the benefits.
Having attractive yet durable bathroom tiling can turn any bathroom into a relaxing escape. For people who want a simple and affordable option, a prefabricated shower unit will do. If you want something more eye-catching, consider ceramic, porcelain, or stone tiles.